Management for IT Professionals Certificate
Career Training Certificate Program
Delivery: Online
Program Code: HGBSEONL-405
Total Study Hours: 390
Fees: ₦1,397,500 NGN
---
Details
Learning Type: Self Paced
Hours of Access: 24
Duration of Access: 6 Months
Session Start Date:

How To Enroll
Call 0814-939-3435, or email your contact details including program of interest to info@huritt.com, and we will get back to you. You may also visit our office in Abuja, FCT to speak with a specialist.
---
Overview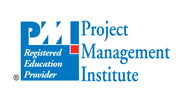 If you manage IT professionals, this program is for you! The leaders in an organization often set the tone and establish the benchmarks for success. In this program, you'll explore different decision-making techniques in the context of successful leadership styles. The focus is on developing a successful leadership style that facilitates team building, collaboration, and a corporate culture that promotes success. This online certificate program is offered in partnership with major colleges, universities, and other accredited education providers.
PMBOK® Guide, PMI®, PMP®, CAPM®, and the PMI R.E.P. logo are either marks or registered marks of the Project Management Institute, Inc.
Objectives
By completing the Management for IT Professionals Program, you'll:
• Learn to think about budgeting in a strategic, integrated manner
• Gain strategies to solve problems and challenges on a collaborative basis
• Understand the legal issues involved in operations, including agency and employment law
• Learn seven management disciplines
• Develop a foundation for negotiating with great awareness and effectiveness
• Learn about the key areas of business management
Detail
The Management for IT Professionals Online Training Program is particularly well suited for anyone in IT who has recently assumed management responsibilities, anyone who is managing IT professionals, or anyone who wants an introductory perspective on some of the unique issues facing the management of IT professionals. This program explores the developmental process and how to be successful in creating change. Since most business organizations are social systems, the Management for IT Professionals Online Training Program will also focus on organizational culture and how it influences the way people work, so as to maximize the long-term health of the organization and its people. This program delivers essential leadership skills, business practices, budgeting strategies, communication skills, and more, all with the goal of helping you run your IT department better than ever before.
Upon registering, you're given an initial six months to complete the program. Should you need more time, you may request a six-month extension at no additional charge. Pricing varies for extensions beyond six months.
Outline

I. Management Issues in the IT Environment
A. Introduction and Components of a Successful Manager
B. Organizational Culture and Change
C. Power and Perceptions
D. Leadership and Risk
E. Strategies, Decision Making, Empowerment, and Accountability
F. Customer Relationship Management and Quality
G. Human Resource Management
H. Financial Accountability
I. Summary
II. Collaborative Problem Solving
A. Introduction
B. Backgrounds, Management, and Leadership
C. Communication, Motivation, and Development
D. Summary
III. Strategic Management in Operations
A. Introduction and Overview
B. Definitions and Business Models
C. Categories of Strategies
D. Strategic Planning Models
E. Creating Strategic Alternatives
F. Implementation
G. Conclusion
IV. Business Best Practices
V. Financial Accounting for IT Managers
A. Introduction and Overview
B. Importance of Financial Statements
C. The Balance Sheet
D. The Income Statement
E. Statement of Cash Flows
F. Financial Ratios
G. Conclusion
VI. Legal Issues in Operations
A. Introduction
B. Sources of Law
C. Agency and Employment Law
D. Torts Law
E. Sales and Products Liability
F. Intellectual Property
G. Ethics
H. Summary
VII. Organizational Leadership and Decision Making
A. Introduction and Overview
B. What Is a Leader
C. Sources of Power in Leadership
D. Leadership Theories
E. Transformational Leaders
F. Decision Making and Empowerment
G. Accountability
H. Summary
VIII. Organizational Development and Change
A. Introduction and Overview
B. The Culture of an Organization
C. Types of Culture
D. Organizational Change
E. The Human Side of Change and Resistance
F. Summary
IX. Negotiating Strategies
A. Introduction
B. Steps in Negotiating
C. Tools in Negotiating
D. Types of Negotiations
E. Personality Types
F. Preparing for Negotiations
G. BATNA and Summary
X. Seven Management Disciplines
A. Introduction and Overview
B. Strategy Management
C. Human Resource Management
D. Technology Management
E. Production and Operations Management
F. Sales and Marketing Management
G. Customer Experience Management
H. Financial Management
I. Risk Management
J. Summary
XI. Budgeting Essentials
A. Introduction
B. The Concept of Budgeting
C. Activity Based Budgeting
D. Factors to Consider in Budgeting
E. Production Planning
F. Inventory
G. Sample Budget and Summary
XII. Persuasive Communication
A. Introduction
B. Fundamentals of Communication
C. Knowing the Audience
D. The Power of Listening
E. Credibility of the Speaker
F. Evidence in Persuasion
G. Emotion in Persuasion
H. Organizing the Argument
I. Summary
Requirements
This program is compatible with both PC and Mac computers. PCs require Windows XP or later operating systems with IE8 or later browsers. Mac computers require Safari browser. Additionally, a high-speed Internet connection is required. You may also need Adobe Reader, Flash Plug-in, and a QuickTime plug-in on your computer (all are available through free downloads).
You'll receive the following required textbooks in addition to your online learning:
• Budgeting for Managers
• Managing by the Numbers
• Applied Strategic Planning
• The Essentials of Negotiation
Prerequisites
There are no specific prerequisites for this program. However, basic computer skills, the ability to navigate the Internet, and an e-mail account are all required.
This class is for you if you're currently working in, or planning on working in, any area of information technology that requires managerial responsibilities.
Instructors
Katrina McBride's career reflects extensive experience in organizational leadership, marketing strategies, and market development in multi-national corporate environments and as an independent consultant. Her leadership abilities have been utilized by employers and clients to develop new programs and functional areas and to reorganize resources with aggressive deadlines. She has positively impacted revenue and customer satisfaction for large, global organizations as well as small to mid-sized businesses that are experiencing changes due to rapid growth or restructuring to maintain their competitive position.
In director-level positions for Nortel Networks, Katrina was engaged to develop, define, and implement strategies for competitive intelligence, sales support, emerging markets, lead generation, and customer relationship management. Sought after as a trainer, speaker, and facilitator, Katrina develops and presents professional education courses in leadership development, team strategies, strategic marketing, organizational leadership, and change planning.
She is an active member of the American Marketing Association, the American Management Association, Society for Human Resources Management, and the Aircraft Owners & Pilots Association, and she's served on the board of directors of the Dallas chapter of the National Association of Women Business Owners.
Katrina holds an M.A. in organizational management and a B.S. in psychology, as well as certifications in mid-management/leadership and marketing. She is a trained dispute mediator.
Katherine Squires Pang, J.D., LL.M., M.Ed received her B.A. in 1980 from Clark University, her J.D. from the University of Dayton Law School in 1982, her LL.M in Taxation from Georgetown University Law School in 1983, and her M.Ed from the University of Texas in 2001. She has practiced law with national law firms since 1983, ran for the United States Senate in California in 1994, and was appointed by Governor Wilson as a Commissioner to the WCAB from 1994 to 1996. Dr. Pang has served as an adjunct faculty member in the Graduate School of Management at the University of Texas, Dallas, and has been an adjunct faculty member in the law and business schools of many universities, including the Stern School of Business at New York University, Pepperdine University, USC, Golden Gate University, and the University of California, Irvine.
In addition to having over 20 years of law firm experience, Dr. Pang has founded several companies, including LawPrep, Inc., LawPrep Press, Inc., Legal EdNet.com, and EdWay Online. From 1989 to 1996, Dr. Pang authored several books, videos, and interactive CD-ROMs. Dr. Pang was also the manager for firm-wide practice section development, training, and forms for Akin, Gump, Strauss, Hauer, & Feld, L.L.P.
Dr. Pang has experience providing multimedia, interactive distributed learning to working professionals and adult learners in law and business through a variety of technologies, including video streaming and online conferencing (Webcasts, synchronous and asynchronous threaded discussion boards, and chat rooms) via the Internet and satellite, as well as ISDN-based videoconferencing on CD-ROM. Dr. Pang has been a speaker at the MEC 2001 Conference: Turning a New Page in Educational Technologies, sponsored by Arizona State University; the 2001 Conference on Training and Knowledge Management: Moving Beyond Training, sponsored by Generation 21 Learning Management Systems; and a speaker at various other e-learning conferences. She has design, development, implementation, and managerial experience in educational multimedia course design and creation. She has been responsible for course design and delivery using Macromedia Director, Windows Media Player, FrontPage, PowerPoint, Blackboard, Prometheus, WebCT, Webboard, and a host of other proprietary platforms. She also has experience with digital video, MPEG, MOV, and AVI Files.
Karen Thompson graduated from USL in Lafayette, LA, in 1983 with a B.S./B.A. in Economics. She is currently the vice president of Amegy Bank for government guaranteed lending. Most of her career has been in the banking and finance industry, with the exception of a very educational six-year period during which she helped manage a small business.
Her education, work experience, hands-on business management, and passion for helping small business owners led to her current position with Amegy Bank. She is also the recipient of the 2007 Financial Services Champion of the Year award for Dallas/Fort Worth, given by the U.S. Small Business Administration.
---
Frequently Asked Questions
1. Can I register for a program if I am an international student?
Yes, because this certificate program is online, and you never have to actually travel to the school. We offer a telephone or online registration.
2. How long does it take to complete a program?
All of our online programs are self-paced and open enrollment, so you can start them when you want and finish them at your own pace. Upon registering, you're given six months to complete the program. Should you need more time, you may request a six-month extension at no additional cost. Pricing varies for extensions beyond six months.
3. Do I have to buy additional materials?
All the materials you'll need are included, and their cost will be covered by your tuition. We will ship all materials ground service upon enrollment.
4. Can I get financial assistance?
HGBSE Online courses re non-credit courses, so they do not qualify for federal aid. In some states, vocational rehab or workforce development boards will pay for qualified students to take our courses.
5. What happens when I complete the program?
Upon successful completion of the program, you will be awarded a certificate of completion.
6. Am I guaranteed a job?
HGBSE Online program will provide you with the skills you need to obtain an entry-level position in most cases. We don't provide direct job placement services, but our facilitators and career counselors will help you build your resume and are available to give advice on finding your first job. Facilitators will also be available to use as a professional reference upon completion of the program. Potential students should always do research on the job market in their area before registering.
7. Who will be my instructor?
Each student is paired up with a facilitator for one-on-one interaction. The facilitator will be available (via e-mail) to answer any questions you may have and to provide feedback on your performance. All of our facilitators are successful working professionals in the fields in which they teach.
8. What software or hardware do I need in order to take online program and what are the system requirements?
In order to take our online programs, you must have access to a computer and the Internet. You can access the program contents from any Web-enabled computer. You don't have to use the same computer to log-in to the program every time. We recommend that you have a word-processing program (Microsoft Word is best) and the latest version of Internet Explorer.
9. Can I use a Mac?
Yes, this program is compatible with both PC and Mac computers.
10. How can I get more information about the program?
If you have questions that are not answered on our website, please feel free to contact us via email at info@huritt-edu.com. If you are visiting us during non-business hours, please feel free to send us a question using the "Contact Us" form. We will answer your questions promptly.
11. When can I start the program?
Our online programs are all open enrollment. You can register and start the program as soon as you are ready.
Please note: Once the program curriculum is accessed online or through submission of a material shipment confirmation, refunds cannot be issued.